Topographic Survey
The cutting edge technology...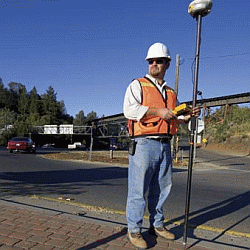 Ard offers a unique ability to combine its GPS expertise with traditional survey methods to achieve optimal results for its clients. From building plots to golf courses, quarries and city centers Ard Geographics has the experience and equipment to produce first class topographic mapping at the relevant scale.
CAD facility enables us to offer 3D computer models for detail design, Data structure and layering can be tailored to your own specific requirements. Surveys data is delivered digitally for inclusion in the project engineering database.
Applications
Project Sites
Building Plots
Quarry Sites
Real Estate Development
Pipeline Profile Surveys
Route Surveys

Deliverables
3D Digital Drawings
Digital Terrain Models (DTM)
Digital Vector Data
Volumes Calculations